CC's VIRTUAL SOUND CIRCUS


CC, Junior, Criss, and Cheat (all played by Criss Cheatham, lead singer of the band August Christopher) put on one of the most exciting rock concerts audiences have ever seen, including drumset diving, jet pack flying, explosions, cartoons, beach karate, sibling rivalries and more!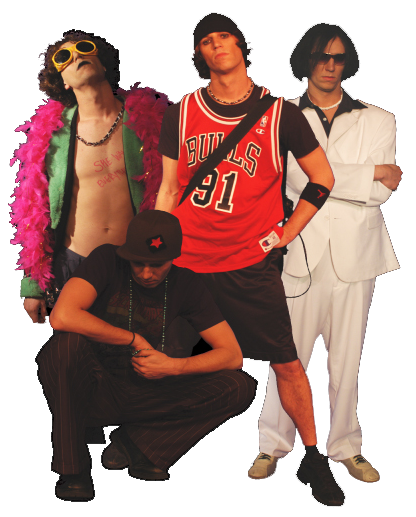 The show begins with a standup intro from a character named Thomas, also played by Cheatham. Once he realizes the band is miles away (after already introducing them) the mayhem begins! Thomas decides to take on the performance himself while a spaceship escorts the real band to the venue...
The concept is simple: Criss performs live while the rest of the band interacts and plays along with him virtually via a 30-foot screen. Between songs are outtakes, interviews, fights that break out and ultimately a stage that is completely set afire!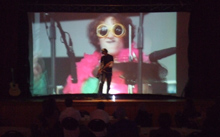 (live at the Wildhorse Saloon) (shot of the last song "Album Cover")