TV, MOVIES, PUBLISHING, MUSIC PLACEMENT
- August Christopher songs "TMI" (Chris Benoit - "The Canadian Crippler") and "Bottle of Rage" (Sid Vicious - pictured) were used as WCW Wrestlers' theme songs, airing on TNT/TBS every time the fighters would perform. 7 other instrumental tracks were also used by WCW for promos, including "Blood". All 3 of these songs are on the first AC record (Album Cover).
- the band's entire first record (Album Cover) was commissioned as background music for the television show MTV Undressed.
- "in Style" was used in conjunction with Ocoee Whitewater Rafting on Fox/Sports and on the Discovery Channel, both via director Shane Reynolds.
- "My Life" and "My Business" (Circles) have been used as background music on Sporting News Radio
- "Turnaround" (Album Cover) was used in conjunction with Lightning 100.1/Team Green's Earth Day Celebration for promo
- "Down" (Album Cover) was the most downloaded song on liquidaudio.com for 3 months (2004) and featured at the 2004 Nashville NAMM Convention.
- Lead singer Criss Cheatham can be seen in CMT Videos: "Whiskey Lullaby" (Brad Paisley - CMA Video of the Year), "Paycheck Woman" and "I Love Nascar" (Cledus T Judd), "Heaven, Heartache, the Power of Love" (Trisha Yearwood), "Drunker Than Me" (Trent Tomlinson), and in "Legend of Daltry Calhoun" w/Johnny Knoxville.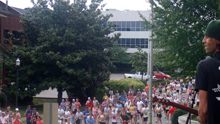 AC songs "Star" and "Inside Her Head" have both been used to promote New Balance Shoes in conjunction with the Music City Marathon, which also aired Criss performing solo on ESPN and ESPN2.
- Bassist Steve Price has appeared on TBN as the guitarist in the house band worldwide with over 50 million viewers (2001-2002).
- Criss has been a speaker for CBS representing "Fanfare" ("CMA Musicfest")